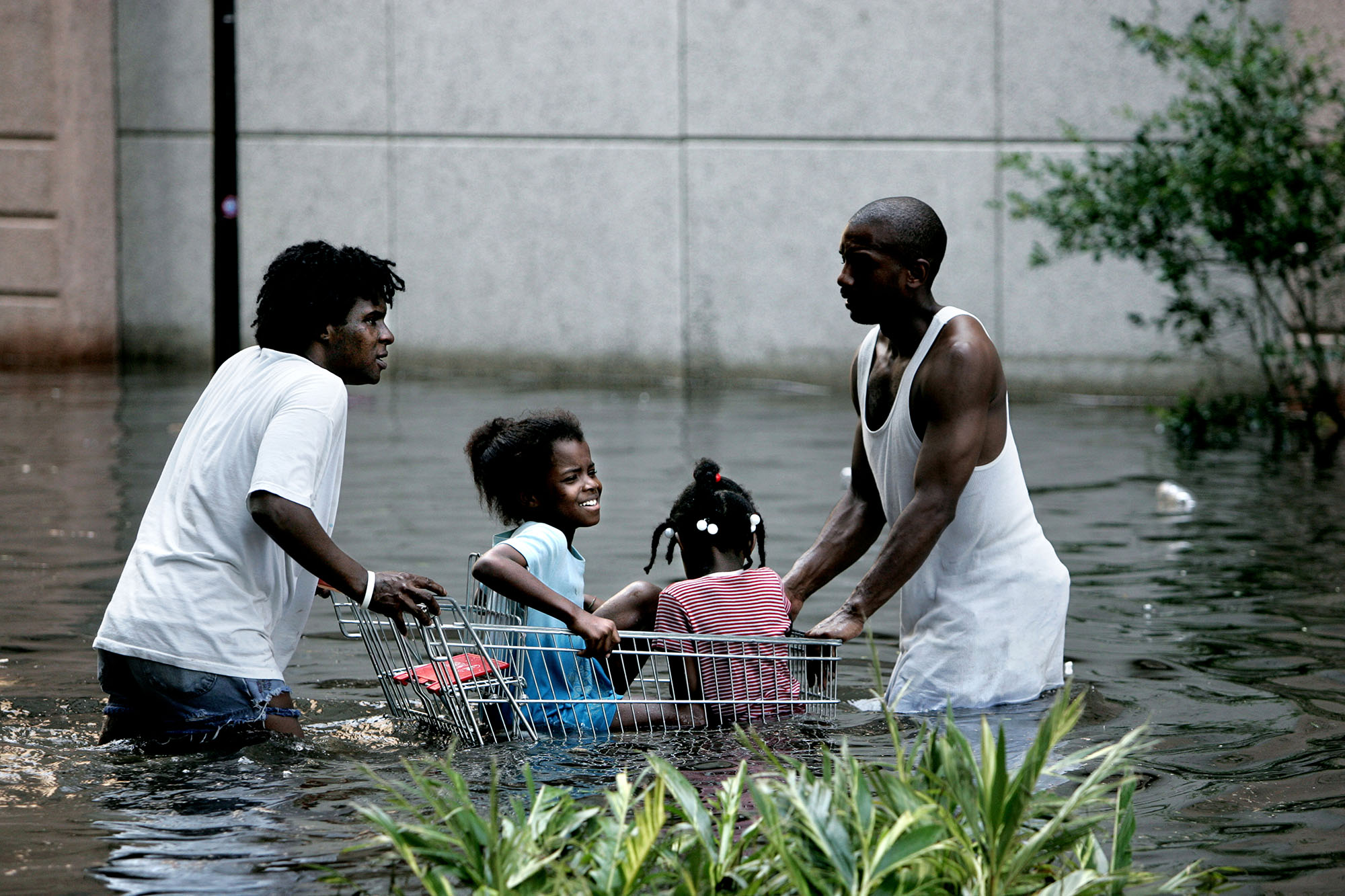 Hurricane Katrina has flooded 80% of New Orleans and this family are trying to reach the Superdome where many people had gathered to wait for help.
Waiting for help in downtown New Orleans.
Waiting for help at the freeway by the Superdome.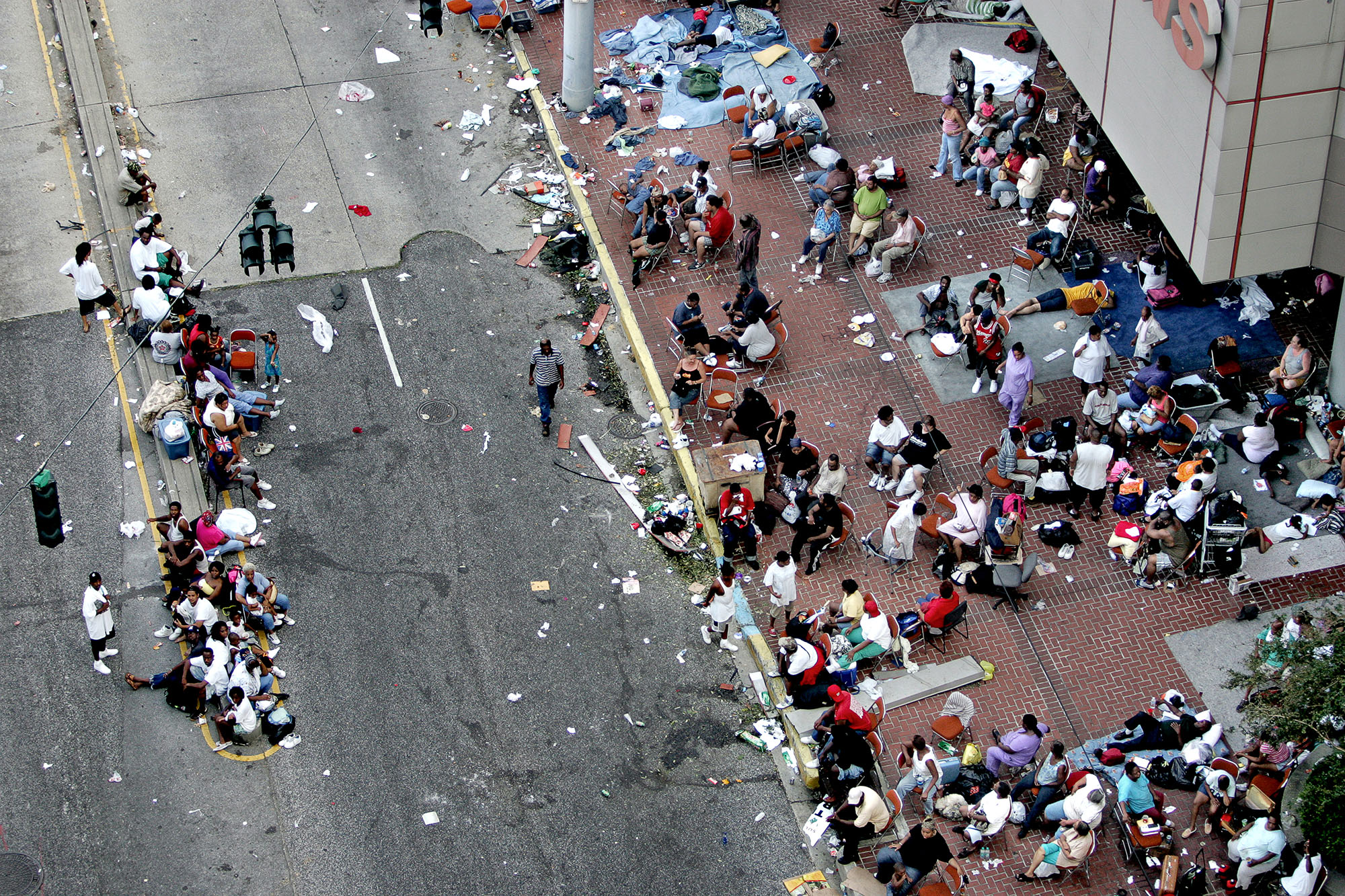 Outside the Convention Center where the conditions were very bad.
Lower Ninth Ward was one of the hardest hit neighborhoods. Over 1,000 people died there.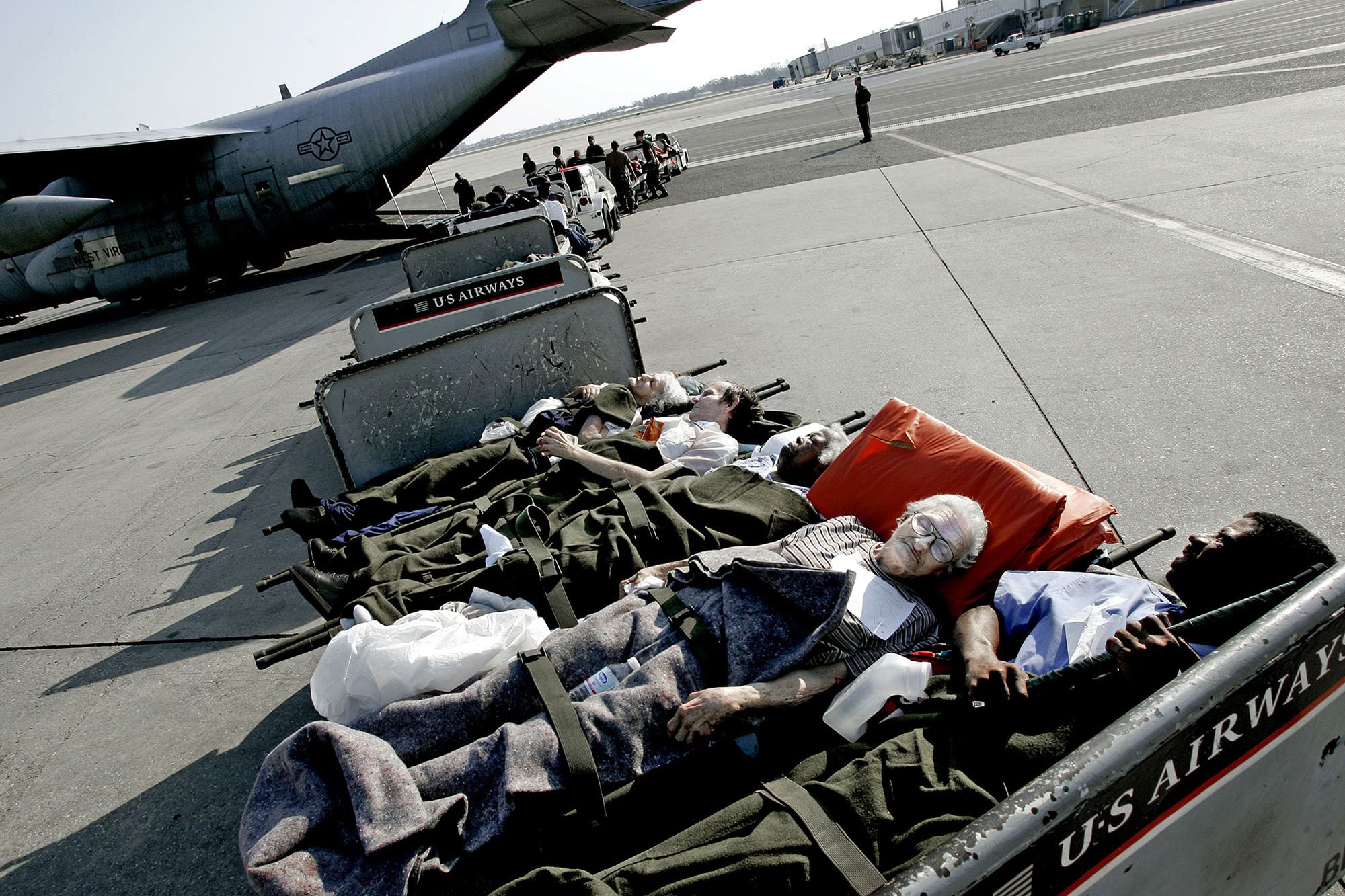 Injured people are flown out to hospitals in other cities.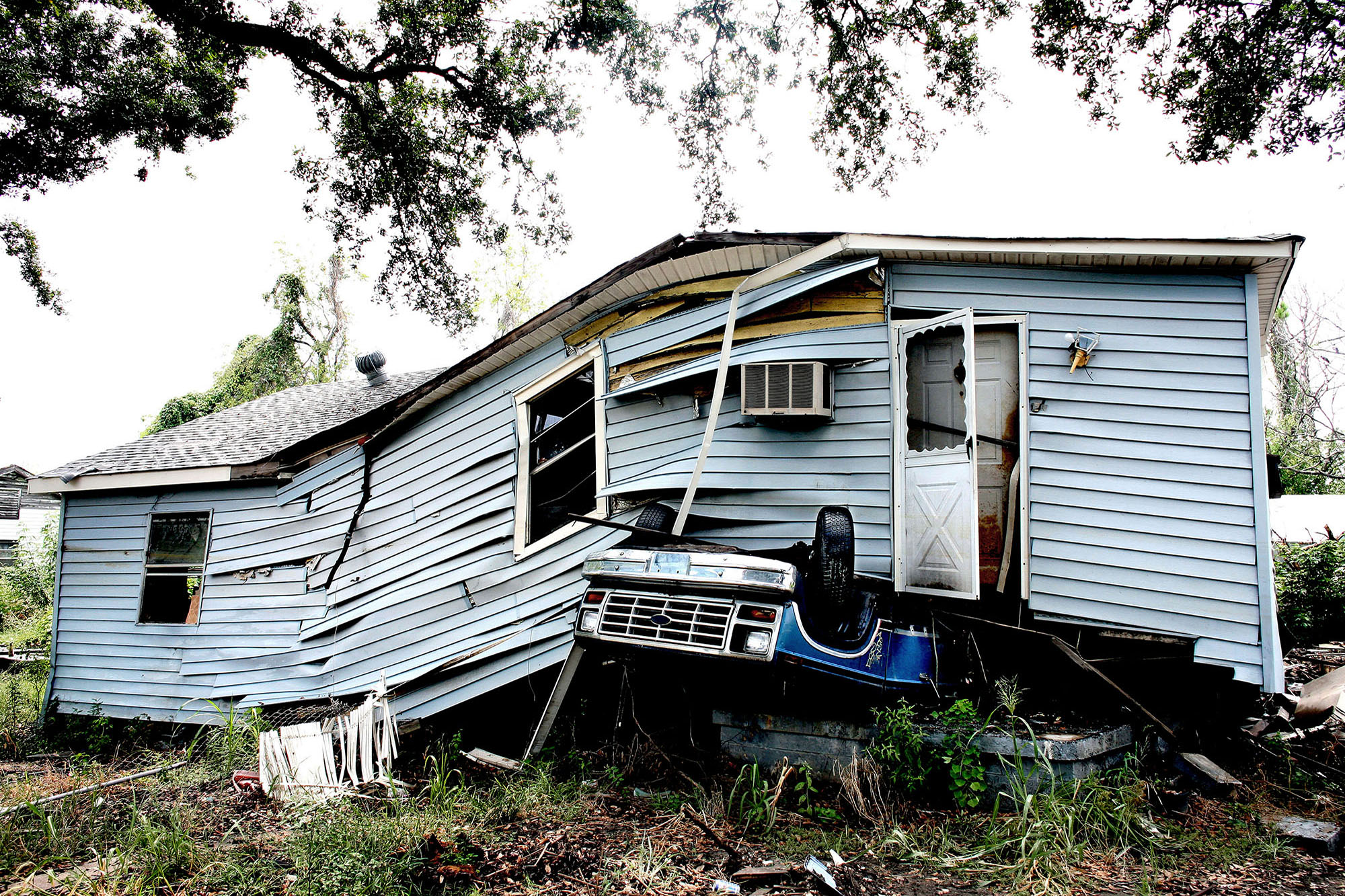 A house in Lower Ninth Ward one year after the hurricane.
It's two months after the hurricane and they are preparing for a Halloween parade.
There were a lot of funerals in the months after Katrina.
Bourbon Street: Tourism is now back to pre-Katrina levels.
August 2015: the scars are still visible in New Orleans East.
August 2015: Ten years later and this house is still untouched since the hurricane.
Lower Ninth Ward: Harry Sims is running a boxing club in his backyard to "keep the kids out of trouble".
Stairs to nowhere. A common sight in the Lower Ninth Ward where over 4,000 houses where destroyed by the flooding.