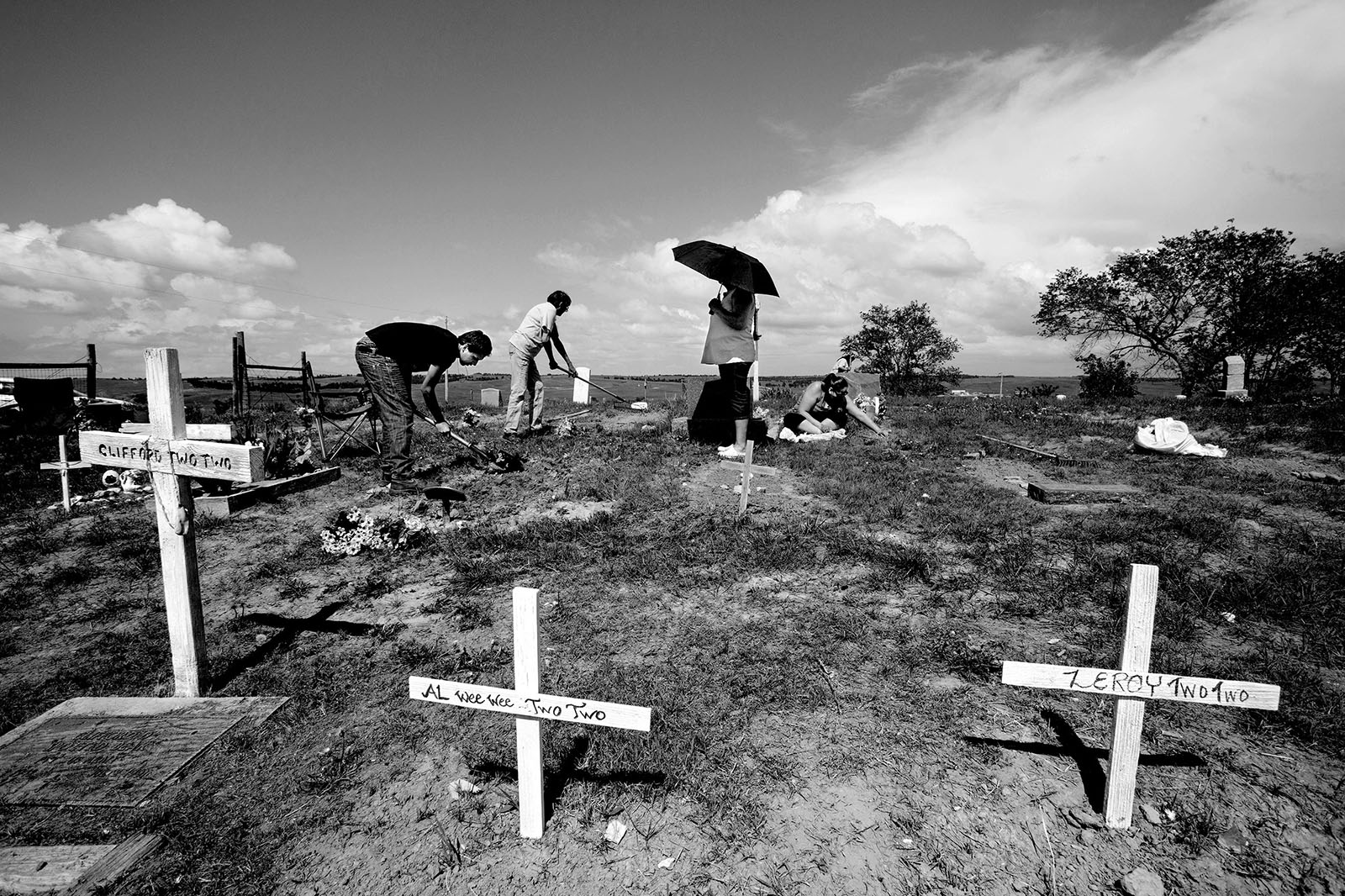 The Indian Reservation Pine Ridge in South Dakota.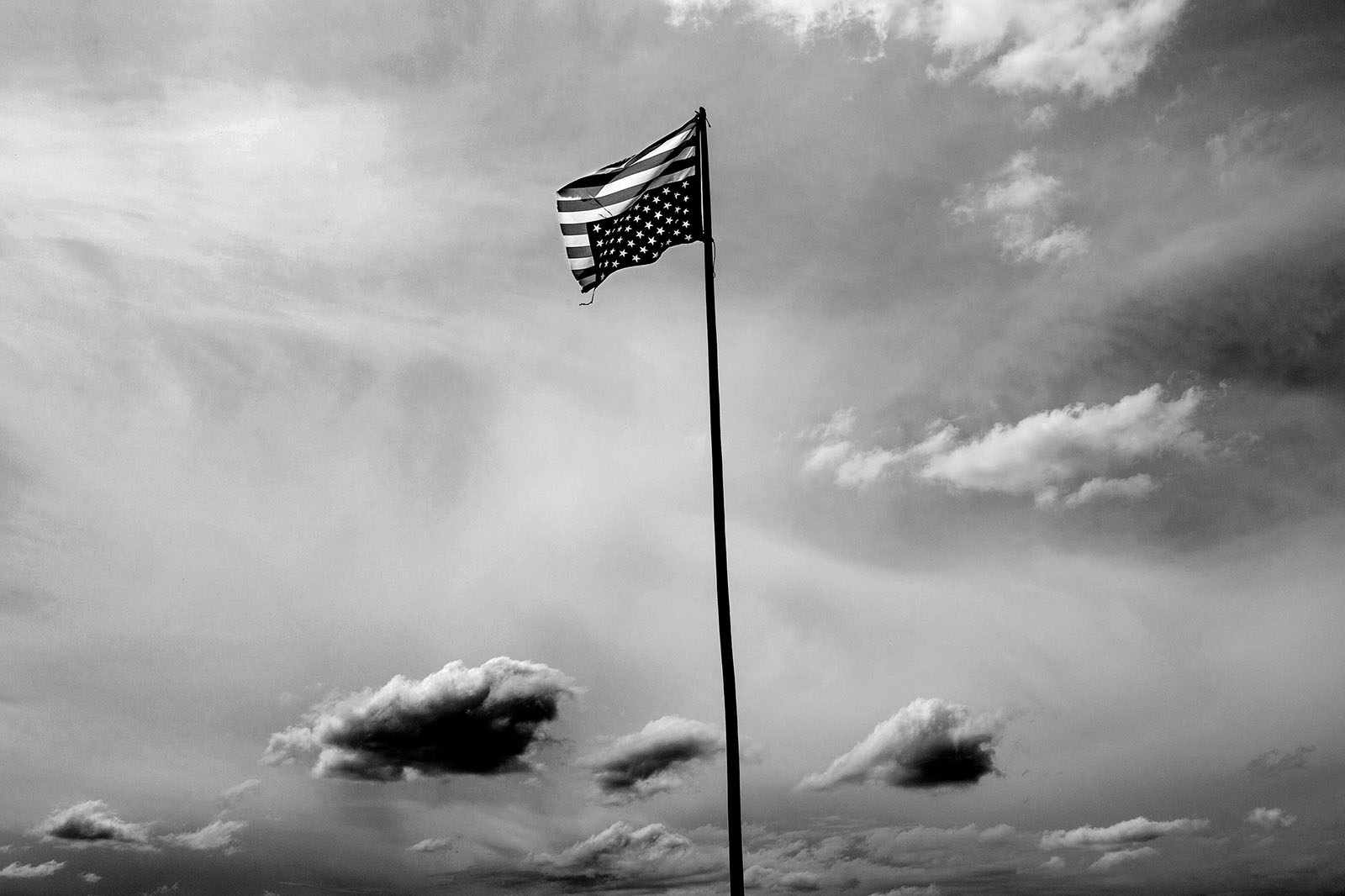 The mistrust towards the U.S. government, who took large areas of the Sioux land in the late 1800s, is still very present.
Dorothy Sun Bear lives in this trailer right at Wounded Knee.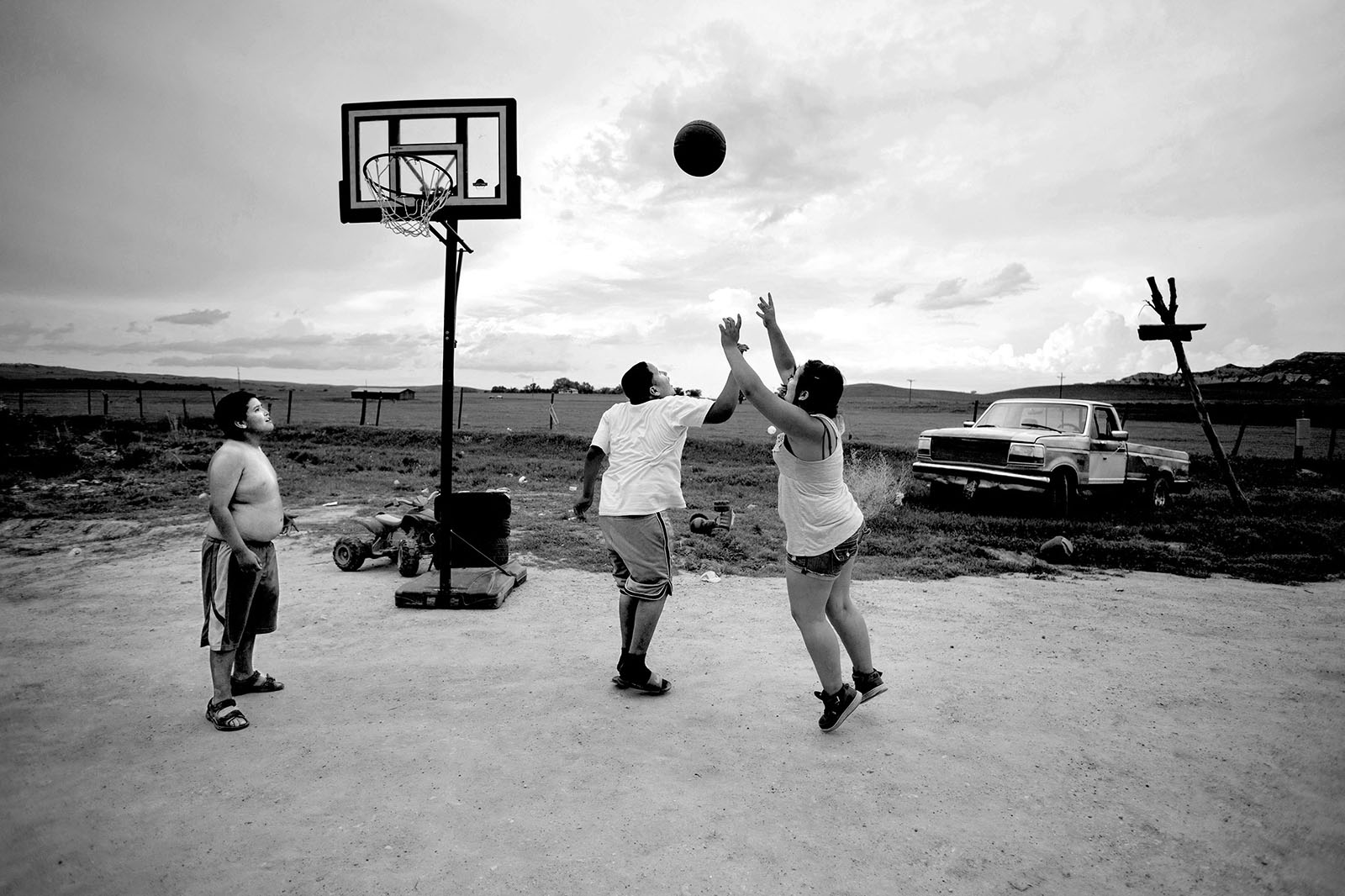 61% of the children in the reservation lives in poverty.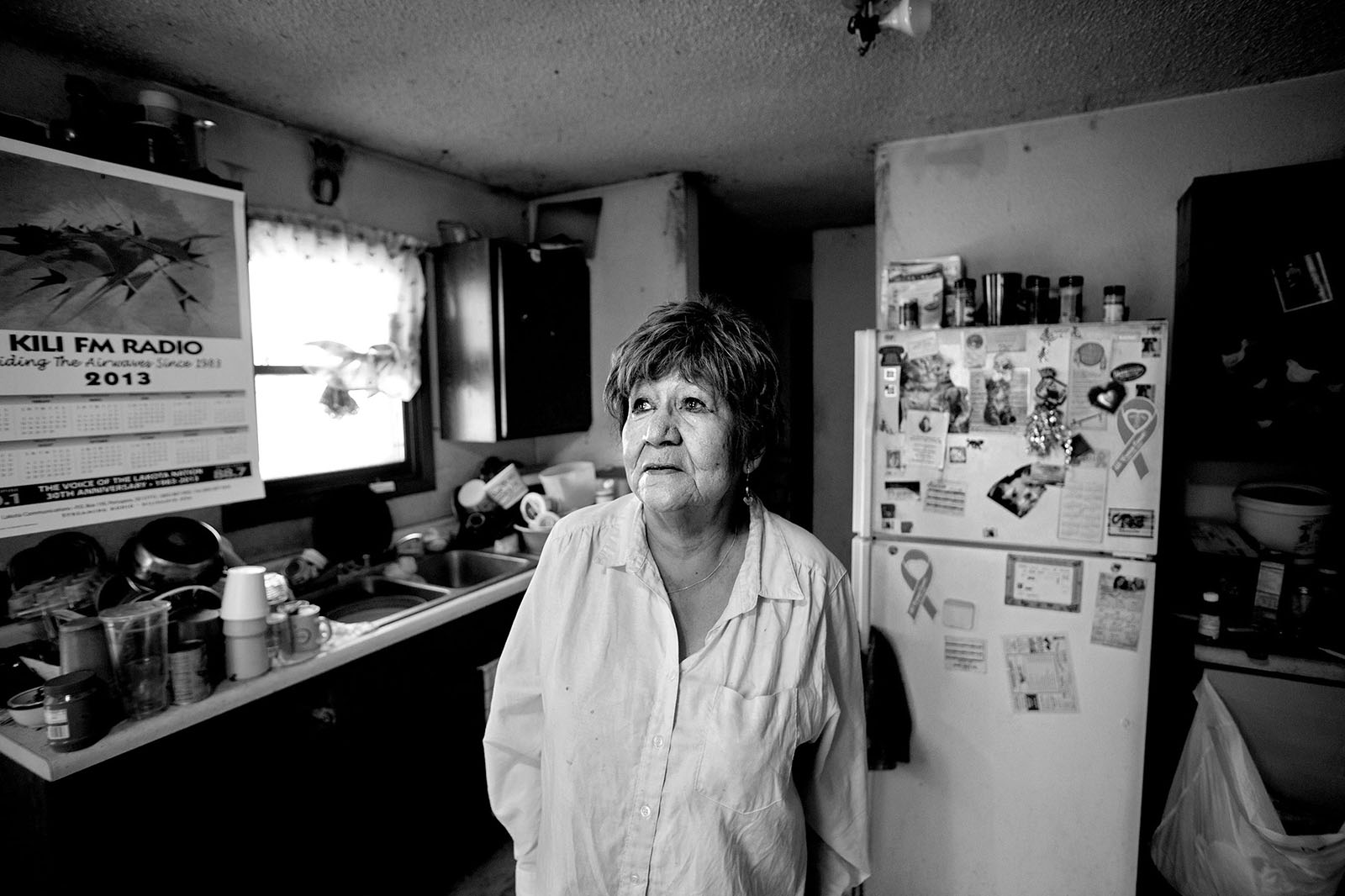 Barbara is a Lakota and she lives at Wounded Knee.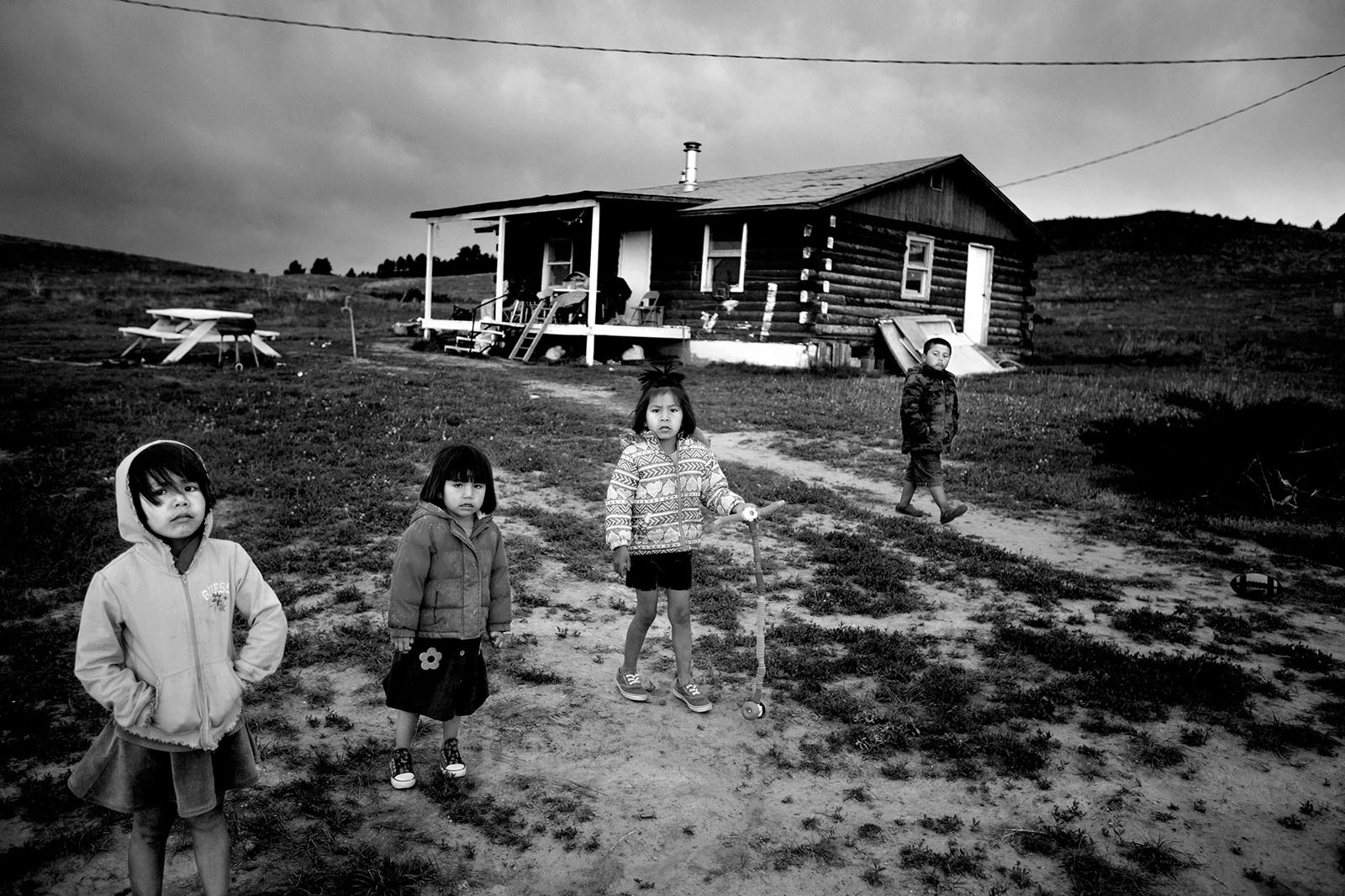 49% of the population in Pine Ridge live below the poverty line.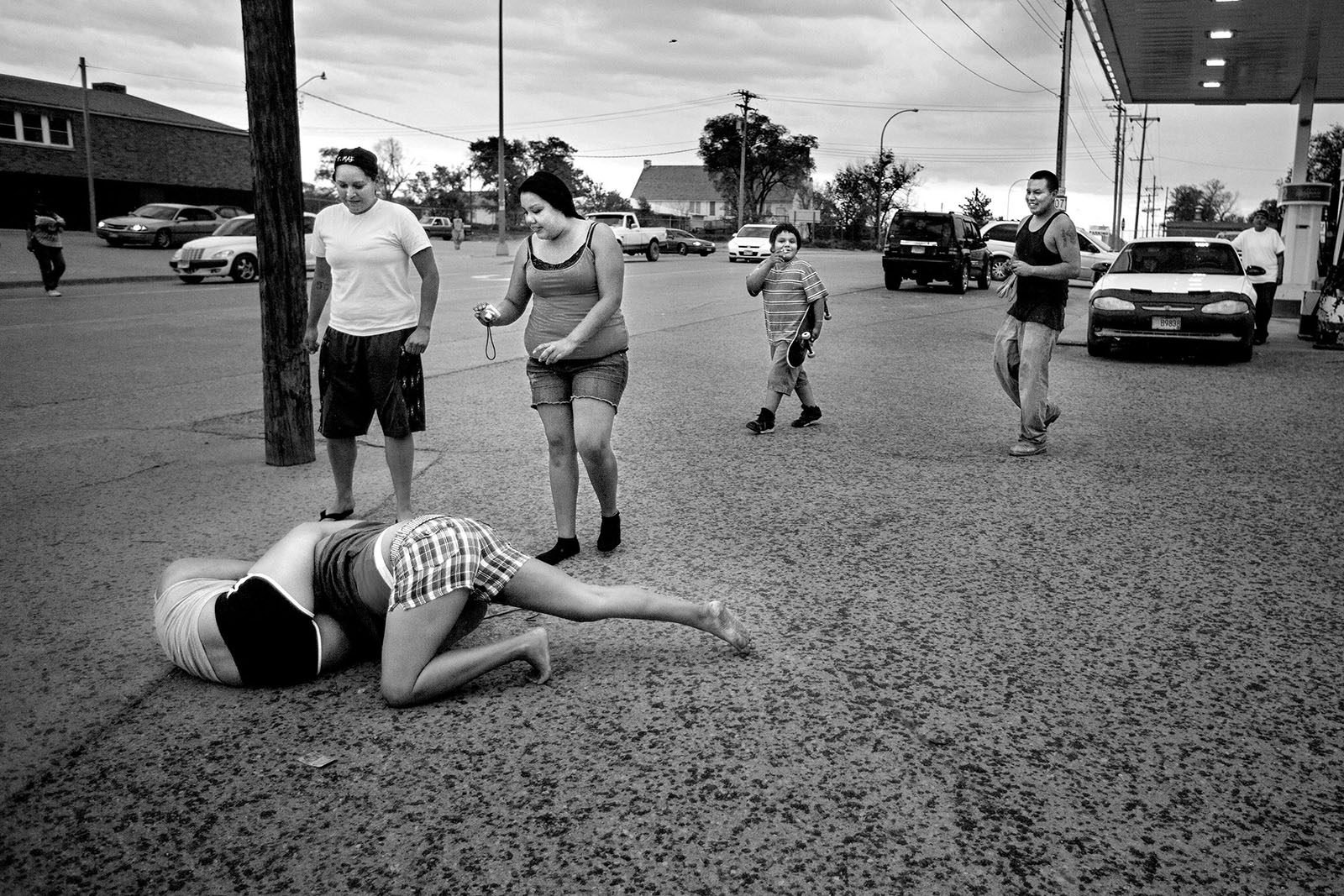 Two girls fight about a boy at the reservations only gas station.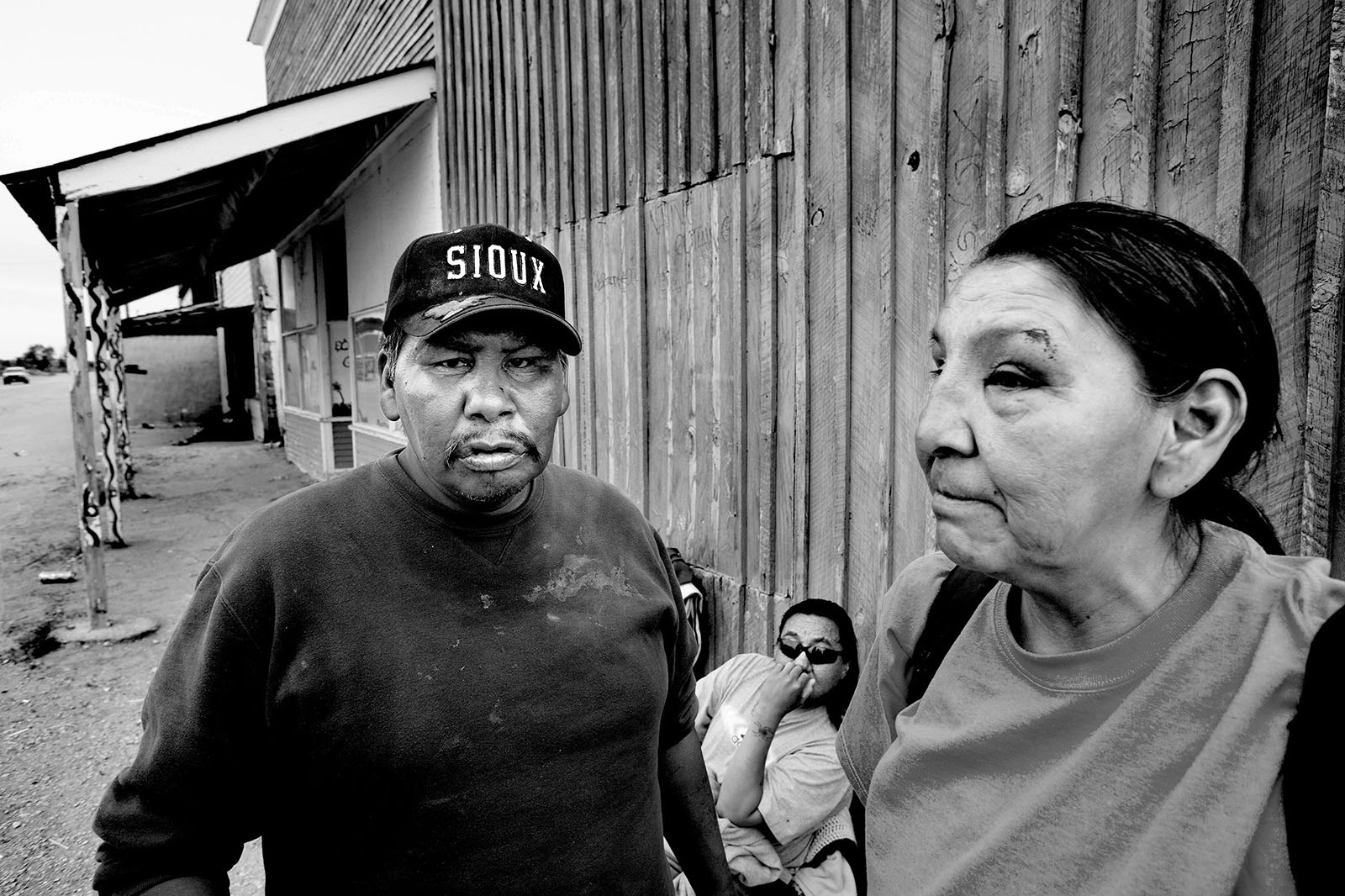 Although alcohol is not allowed on the Pine Ridge reservation, alcoholism is a major problem.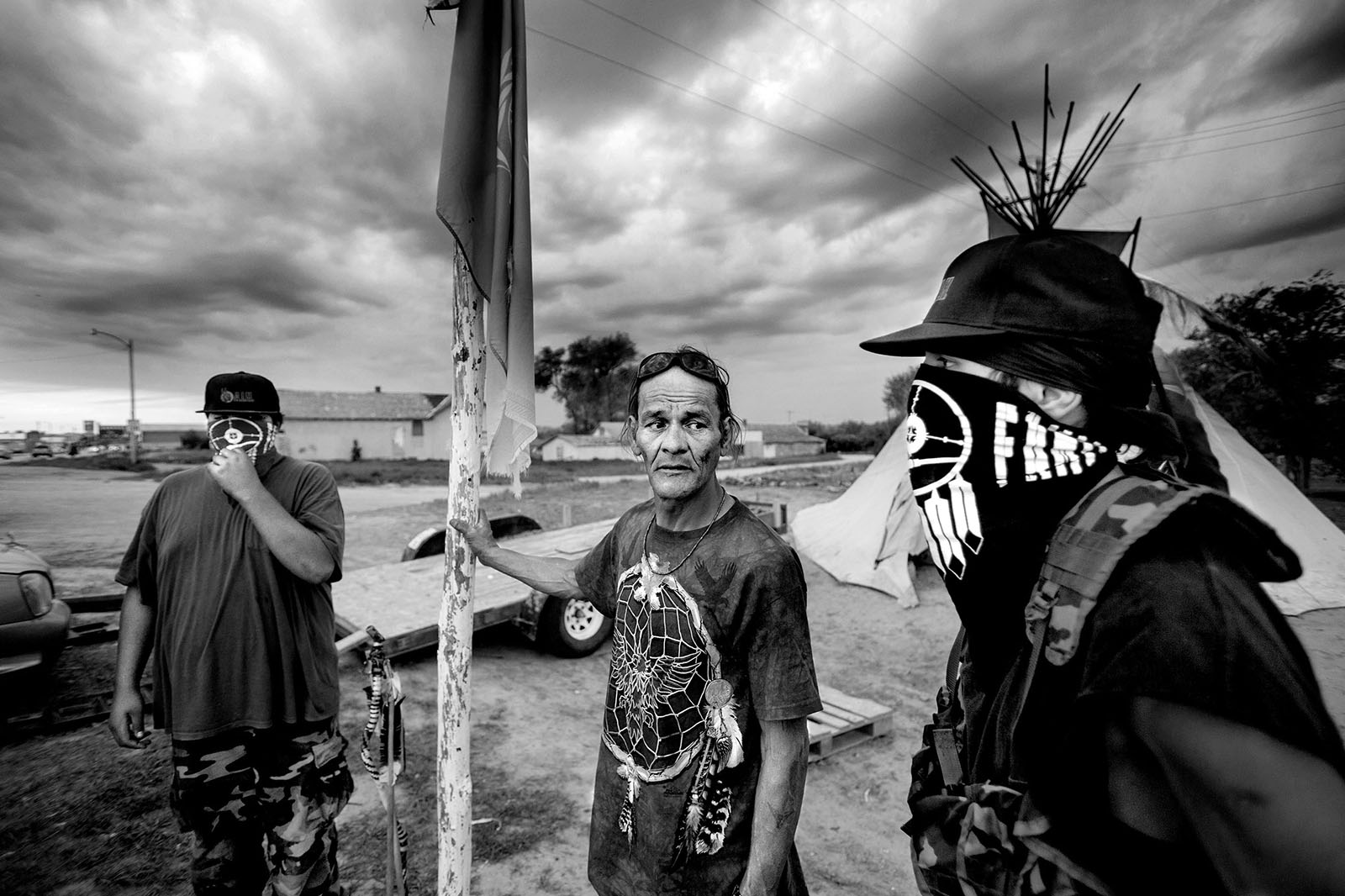 A group of activists are protesting against the alcohol sales in neighboring White Clay.